Welcome to Year 6
CURRICULUM CONTENT
NEWSLETTERS
To view the welcome booklet for 2020 please click here.
To view current curriculum offer please click on the picture below.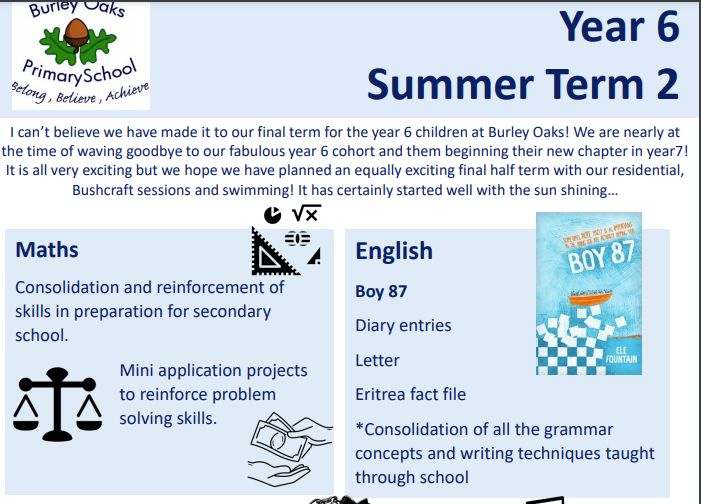 To view all newsletters, please click here.
To view the Year 5/6 Long Term Plan, and other curriculum materials, please click here.
Homework
All of the children in Year 5 and 6 will be given English and Maths homework weekly. This will include a variety of tasks, including spellings, to encourage the children to continue their learning at home. Children will be expected to complete at least three 20 minute readings per week.
KS2 SATs Papers 2021
The Department for Education's intention is for no primary assessments to take place, including KS2 SATs in the 2020/21 academic year.
The SATs are a series of standardised assessments for pupils, aimed at testing their learning progress. The children will sit tests in:
English Reading

English Grammar, Punctuation and Spelling
Mathematics
These tests would usually be both set and marked externally, and the results will be used to measure your child's progress and the school's performance. Your child's marks would be used in conjunction with teacher assessment to give a broader picture of their attainment.
More information will be provided.